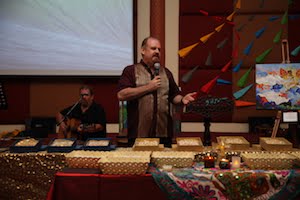 Like Hezekiah summoning all of Israel to come to Jerusalem and celebrate the Passover, Create staff came together at the Suan Sawan Resort in Chiang Mai. The purpose of the gathering was the same as Hezekiah's purpose: to worship the Lord together and hear his word. Our theme was Elevate: Deeper, Further and Faster. The Lord was pleased with our progress as a ministry, yet we believed that He had "new wine," that is, new information and vision he wanted to provide for the next season of ministry.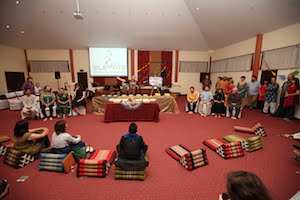 For five days, as a community we worshiped, fellowshipped and heard challenging and encouraging teachings. A strong focus of our time together was on shifting our perspective to better reach the cultures of the global south (developing nations). The unreached are not only a mission field but prospective partners in missions and our evangelism should include mobilizing new believers to go and make disciples of all nations. Reminded that God translated himself from divinity to humanity so that we could understand Him, we also need to do the same within the cultures of the world by respecting and honoring their context. We learned that often their context is built on a honor/shame point of view. Consequently we need to tailor our presentation of the gospel to demonstrate how Jesus brings us from shame and restores us to honor in relationship with the Father.
Gathered arm in arm around a huge world map, our staff from the Global staff lead us in prayer and response. We listened and received new words confirming that what we were being taught would carry us into a new, effective season as a ministry. Calvin and Carol led out in an amazing time of honoring and recognizing the fruitfulness of many of our Create International staff and leaders. Five, ten, and fifteen year service awards were given out, as well as certificates of pioneering and significant contributions to the ministry.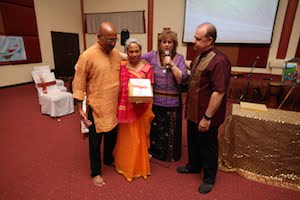 That we would continue to seek God and work wholeheartedly is our ongoing prayer. We are anxious to prosper — not for our own good, but in obedience and for the honor of the Lord.