At the recent Visual Media Strategy Forum (VMSF 2014), in Chiang Mai, Thailand, we along with 45 other Christian media organizations celebrated God's heart for the nations in a powerful two-day gathering following the Eurasia Media and Distribution Consultation (EMDC).
The objective of the VMSF was to accelerate the work of the 20/20 Vision, which is a plan to see the first indigenous evangelistic film made for each of the 135 remaining Least Evangelized Mega People groups (over 1 million in population) that have NO indigenous gospel visual media.
Even in anticipation of great synergy, God went beyond our expectations as we opened our hearts in prayer and worship. From inspiring speakers and testimonies, to weeping together on a large 15 x 20-foot world map, God imparted His vision for His Body to unite, pool resources, and make production plans for remaining 20/20 Vision people groups! Fifty-five adoptions were made for 45 of the 20/20 Vision people groups, of which 22 have never been adopted previously!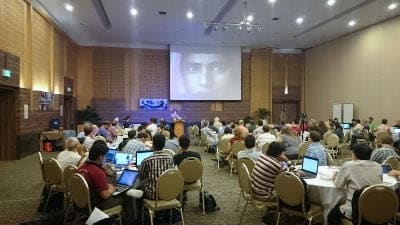 Conference Highlights:
90 mission strategists representing 46 organizations participated in the two-day Visual Media Strategy Forum.
22 NEW people groups were adopted by participants who committed to praying and partnering in order to produce their FIRST indigenous media presentation.
Awareness was raised for the remaining 80 languages needing to be adopted.
Presentations and discussions addressed the need for innovative new media and distribution channels.
Case studies demonstrated fruitful practices and proven methods in producing indigenous media.
22 indigenous media productions were showcased from various organizations.
One dear brother remarked, "I've been to many (media & missions) conferences, where everyone is sizing each other up: 'What do you do? Here's what I do…' But this gathering was really different. You can feel a genuine spirit of concern for one another and true partnership, where we are helping each other do what the Lord has called us to do."
Please view our Visual Media Strategy Forum highlights video here!
Many were thankful for the foundation of prayer and worship. Devotionals were led by Jim Green of the JESUS Film Project, and Rev. Paul Mathews of Filadelfia Church, India. It was so encouraging to be inspired afresh by like-minded media missions workers, and commit new things together towards the Great Commission. Thank you all who participated in this historic gathering!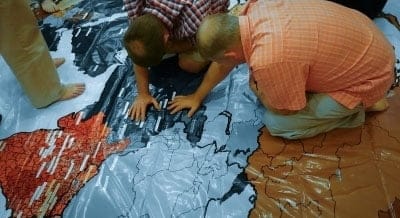 Special Thanks to:
Create International has developed a brief Cross-Cultural Production Guide specifically for the participants of the VMSF 2014. We share an overview of the proven process of creating indigenous media, from over 25 years of experience producing indigenous media for 70+ unreached people groups. If you know someone who might benefit from this resource, please have them contact us at creategcrc@gmail.com.
If you or your organization has an interest in prayer, partnership and production for the remaining Least Evangelized Mega People groups, and the Lord is stirring you to join the media army, contact the 2020 Vision Facilitation Team at global2020vision@gmail.com.
View the 20/20 Vision promo video here.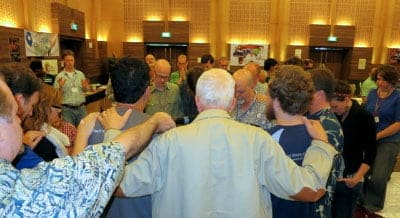 NOTE: Global2020Vision.com is a secure online community with hundreds of fellow media practitioners with a heart to reach the lost. You may meet others with a heart to produce films and animations of the gospel for your adopted people group. Access lots of video case studies and other resources to assist you in research and production, including our most current Least Evangelized Mega People group listing and people profile materials.