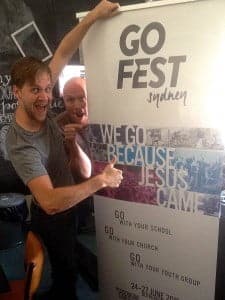 The Create Emerge team are neck deep in preparation for next year's series of GO Fests. GO Fest is a missions gathering with a twist. Combining a schedule packed with inspiring speakers, passionate worship and practical workshops, everyone in attendance gets the immediate opportunity to 'GO' on a local or international outreach. The aim of GO Fest is to give the young (and young at heart) a heart for missions involvement, locally and in the least-reached places on earth.
The Create Emerge team are busy creating the media and websites to be shown at each GO Fest location—Sydney, Perth, Melbourne, Singapore, Indonesia, Malaysia, East Timor are all hosting events—June 2015. Check out the video that we produced for this exciting series of events: http://vimeo.com/
They are also heavily involved in the lead up to the event in their neck of the woods: GO Fest Sydney. Create International will be sending two or three other teams to the various locations where the Go Fest is being held. We have a sense that this is going to be a significant time where God will call many to make a commitment to serve the Lord among the Unreached. The Create GCRC team will be running a shortened version of their Equip2Go Seminar at the Singapore Go Fest location.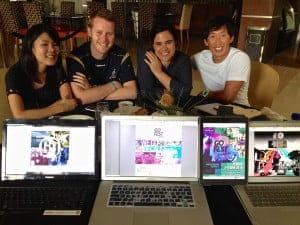 Prayers are deeply appreciated for the following:
This is the first time many of these locations are hosting a GO Fest (or the first time in a long time). A lot of things need to come together to make a large scale event like GO Fest a success. In short, we need God!
By necessity, each member of the team is being required to work in some areas for the first time. Please pray that we handle these adjustments with grace and that we take on these challenges with enthusiasm.
Please pray that we get God's heart for the media we are putting together. God has given us a general blueprint for what we are to produce, but the execution of these ideas could be different from anything we've produced before. Please pray that God sparks us with creativity and graces us with perseverance.
Above all, pray that everyone in attendance would encounter God in a powerful way. Also, that everyone would come away from GO Fest with a heart more closely resembling God's heart for the nations.