After several years of prayer and research, Create has finally launched our own App! The generous team at OikosApps in Singapore have built us a beautiful mobile app as a donation to our ministry. We are so grateful for this gift: not only for our growing Create International ministry community but also for everyone who is interested in connecting with us and utilizing our resources. If your church or ministry is interested in an app, please contact "oikos.com".
Here is a screen capture of our mobile app: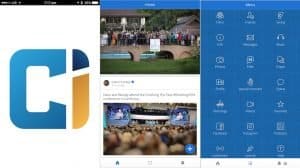 Please follow this hotlink to freely download our app on all of your devises (http://www.oikosapp.com/indigitube/).