The growth of the Internet and digital technologies have made it possible to reach a vast number of unreached peoples. Whether over the Internet using YouTube, Facebook, and Twitter or through WiFi, Bluetooth, Apps, and SD card distribution, the work of spreading the Good News to those who have never heard is becoming easier and cheaper.
Our recent analysis has shown that through the use of social networking tools alone our films have reached an audience of over 800,000 people. By the end of this year that number will be well over one million unreached peoples having watched our indigenous gospel films in their heart language over the Internet. Just ten years ago we would have not thought this to be possible, especially for no cost at all.

Also, who would have predicted that there would be more mobile phones in use than toothbrushes? Very soon everyone on planet Earth will have at least one mobile device, and most of those will have access to the Internet. For those who still do not have the ability to connect to the Internet through their phones, there are SMS ads, Bluetooth, and SD cards. Due to the effects of Moore's Law on flash memory cards, prices have come down while the memory size has increased exponentially. It is common in the poorest of places that feature phone users purchase a $3 micro-SD card filled with the latest Bollywood movies. As of this month, over 100,000 mobile phone users in a very closed Muslim nation have our two indigenous gospel films, via a micro-SD card given to them as a gift. Who knows how many of their friends and family members have a copy as well through Bluetooth sharing.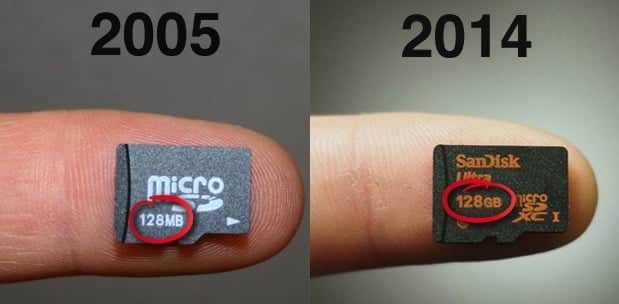 Our film distribution website, www.indigitube.tv, continues to equip Christian workers reaching unreached peoples all over the world. We now have over 300 gospel media presentations downloadable for free, and users are able to download a copy of the Bible in audio form in over 1,300 different languages. Truly the Lord is doing something amazing in our time.

In addition to all of this, Create International is developing two new electronic gadgets which we believe have the potential of maximizing the effectiveness of short and long-term evangelistic teams working among the unreached. They are the GodPod and the Dove Stream. The GodPod is a mobile media player capable of holding and playing many of our gospel films and animations. It has a five-inch color screen with a loud speaker which makes viewing possible by ten to thirty people at once. It runs for four hours on one charge, and only costs about $45. The second gadget, the Dove Stream, is a device which creates its own WiFi network signal for sharing media with any devices within a 300 foot distance. The Dove Stream is small enough to fit into your shirt pocket and runs for up to six hours on one charge. Anyone can access our films and the Bible for either viewing or downloading via any WiFi enabled device. The Dove Stream's cost is under $65. Both of these devices have incredible potential for getting God's Word out wherever you go for very little money. We believe that together these two devices make very powerful evangelistic tools for churches and mission agencies, and they are an important part of our strategy to equip God's people for effective ministry among the unreached.
Through the mastering of these technologies, God is enabling a small ministry like Create International to virtually reach across the world into the hearts and minds of those who have never heard of Jesus Christ.
– Calvin