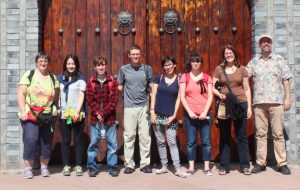 The Shengzha Nosu Yi of Sichuan, China, were once vicious warriors and slave owners, the last people group to come under Chinese rule in 1956. They have their own religion known as Bimoism. Very few Nosu believe in Jesus, and there is no contextualized evangelistic media in their language and culture.
Last year, Create International Taiwan entered into a partnership with workers on the field to produce an animated short film to help reach this group. They are one of the 160 Least Evangelized Mega Peoples on the 20/20 Vision list.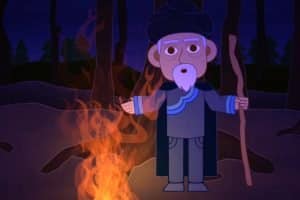 In Taiwan, we host a 24-week training program called the School of Cartooning and Animation for Missions (SoCAM) every year in March. This school is part of YWAM's University of the Nations, and trains artists to use their skills and talents to produce cartoons and comics to help reach the unreached. Topics such as culture-specific evangelism, human figure drawing, Japanese Manga and digital animation are covered during the first 12 weeks (the lecture phase). Staff and students then work together during the 12-week field assignment to produce an evangelistic short film for an unreached people group.
During the lecture phase, our six students and four staff began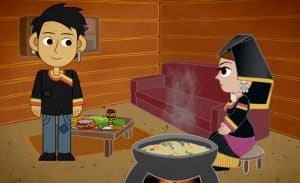 researching, brainstorming and writing story ideas for a cartoon that would speak to the heart of the Nosu. We found that their spiritual leaders, known as "Bimos," were the keepers of ancient stories and rituals which seek to explain the source of the struggles and triumphs in their world. We worked on concept art and character design while praying regularly for the people group. Our final script was then translated into the local language, which has its own unique writing system.
Our story follows a poor man who struggles with alcoholism and his drug-addicted brother who fights with him during the traditional Yi Torch Festival. Running away in shame, he meets a former bimo who has found the source of life, Yesu, the son of God. He listens to this good news as the gospel story visually unfolds in his imagination.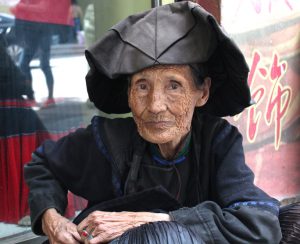 After recording the voices for the film in China and drawing up our storyboards, we returned to Taiwan to begin postproduction. Building an animatic to work out the timing of the film, we then spent nine weeks creating 72 backgrounds, 180 Illustrator files, and 141 animated shots. As a result of combining them with music and effects, the 13-minute film was created, incorporating elements of Nosu art, culture, and worldview.
The final film, The Source of Life, is now available online in two different languages of the 1.7 million Shengzha Nosu Yi. It is our hope and prayer that many will have the opportunity to hear, understand, and find Jesus, the source of life.
View this animated film with English subtitles: http://www.indigitube.tv/the-source-of-life-engsub-shengzha-nosu-yi-language-animated-film/