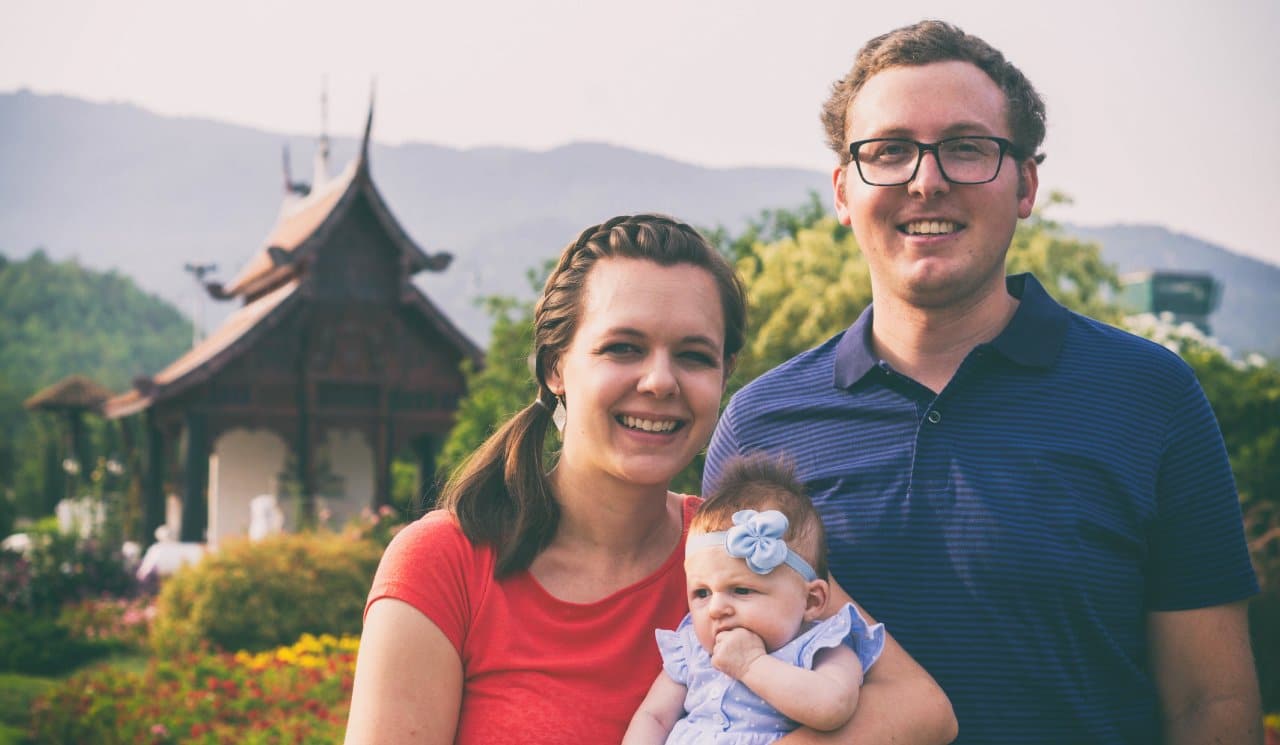 In the fall of 2013, Jonathan and I had been working with YWAM in Cambodia for two years and were praying about whether we were supposed to continue there after our commitment ended, or if God was leading us somewhere new. While we were in Cambodia, we had gained experience in a few different types of ministry, and Jonathan had discovered a passion for graphic design and media.
We wanted to explore the opportunities we might have to use media to reach people with the Gospel. Jonathan and I have always had a strong desire to work with unreached people groups, so we were also interested in finding a way to be more involved in this type of ministry. It was around the time that we were praying about our next step when someone told us about Create International, and we were interested in learning more right away!
After two visits to Chiang Mai in 2014, we felt like Create was a great opportunity for us to stay in Southeast Asia and to use Jonathan's media skills to advance the Gospel among the unreached. It seemed like a perfect fit for our interests, gifts, and ministry calling. We are so excited to be part of this ministry as we work to see the Good News of Jesus taken to all the ends of the earth!
– Charlotte