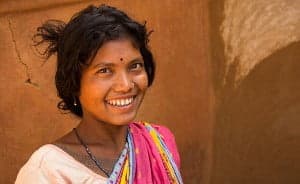 The gripping report from our field producer: 
"Through long, challenging days in India, we experienced God's abundant grace to make an evangelistic film for the Santali people of Jharkand. Our team of filmmakers, cultural advisors, translators, actors, and dancers were all blessed with the much needed unity, patience, and endurance to make this movie come together. Tight schedules, small budgets, limited equipment, and working with multiple cultures and languages, provided abundant challenges.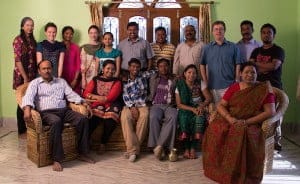 Our greatest obstacle appeared on the 5th day of shooting when the lead actress informed us that she could not return to complete the film because of some family problems. We prayed, hoping that she would be released to return, and with God's peace we continued shooting all the scenes that did not involve her character. In our final days on location, the actress still could not come back. In the end, we had to recast the role and reshoot the first 5 days worth of material in the final 2 days! Yikes! By God's grace and the amazing cooperation of an already tired cast and crew, we were able to complete the shooting just in time before we were all scheduled to depart!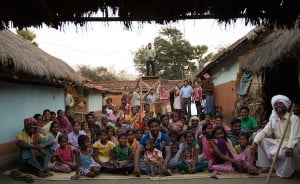 We got all of our scenes finished there with literally a cast of over 1000 people! We were staging a wedding and had hired some tribal drummers for authenticity. Apparently word got out that some foreign people had come to make a movie of the wedding and about 10 villages from the surrounding area showed up. The local estimate is that 3500 to 4000 people were there. And they are all on film. We had the groom procession into the village and basically the whole area came out to celebrate the wedding! So our wedding ceremony scene will literally be epic. We got this procession too just as the sun was setting. Gorgeous.
With filming complete, the process is still far from over. Now that we have over 800 GB's of footage, we get to cut that into lots of little pieces complemented by culturally relevant music that when all strung together will, by God's grace, touch the hearts of the Santali people!" –Steve B., Create 2020 Vision Team Leader
Please pray for our editing team as they wade through this process together over the next few months.